Farm with 6250 m2, villa T5, swimming pool and garden | Vimieiro
General details of the property
State: Used
Rooms: 5
Equipped kitchen: Não
Gross area: 376 m2
Bathrooms: 7
Fireplace: Sim
Useful area: 316 m2
Land area: 6250 m2
Terrace: Não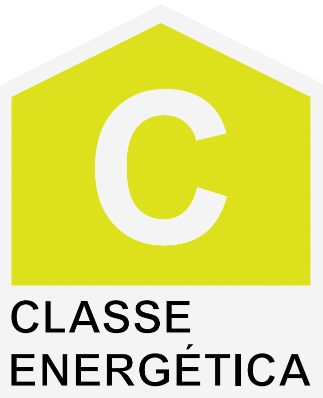 ---
Quinta da Serranheira, located on Rua Conde de Bertiandes in Vimieiro, presents itself as a property that can meet what it idealizes.

The farm of 6250 m2 has a single bedroom house of typology T5 of 316 m2, distributed in 2 well-defined zones. A social area composed of: entrance hall, lounge of 35 m2 with fireplace, interconnected living room with games room both with 30 m2, kitchen, pantry, social toilet and small hall, which allows access to a large secondary kitchen, used as a kitchen of killings / smokehouse and the outdoor porch.
The most private area of the villa is divided by: 5 bedrooms, 4 of which are suites, distribution hall with wardrobe and full bathroom.

The rear porch is closed with glass doors, which allows its use at different times of the year. It is enriched by a toilet and an area for the confection of meals, where you will find a barbecue and a wood oven.

Outside has a nice saltwater pool, whose floor is non-slip and engine room with small dining area.
The floor surrounding the pool is paved and the surrounding garden, with a lawned area and ornamented by a decorative fountain, gives this space the pleasantness necessary for the enjoyment of good moments of conviviality and leisure, in the company of family and friends.
The orchard enriched with different fruit trees, is an extension of the garden, allowing you to harvest fresh and organic fruit.

The property is fully walled and fenced, has a borehole and a water reserve. The gate is automatic and gives access to the main entrance of the villa and a shed, which allows the parking of 4 motor vehicles.

The strengths that stand out in the property are the ample outdoor space, natural luminosity, quality finishes, good areas and location, since despite being isolated, it is within the urban perimeter, thus having water, light and sewers of the network.

The parish of Vimieiro is characterized by the Tranquility of Alentejo and its typical popular architecture, along with another that reveals some opulence, such as the Palace of the Counts of Vimieiro.
It is about 19 km from the village of Arraiolos, county seat and about 40 km from the city of Évora.

Contact us for visit or more information!

Note: there is possibility to acquire the land next door which has 3000m2 and feasibility of construction.

Features of the property
General
Energetic certification: C
Serviços: Supermercados, Bancos, Farmácia, Escolas, Lar de terceira idade, Policia
Zona envolvente: Residencial
Vistas: Campo
Árvores
Churrasqueira
Muro
Inside
: 34,76 m2, 12,51 m2, 16,63 m2
Fireplace
: 13,50 m2, 15,75 m2, 13,60 m2, 14,55 m2, 13,50 m2
: 11,55 m2, 42 m2
Kitchen: Placa e forno, Esquentador
Caixilharia: Alumínio, Vidros duplos
Aquecimento água: Gás